6 semesters
Degree
Bachelor of Science (B. Sc.), 180 ECTS
Main areas of study
Coding (Web and App Development)
Software Engineering (Agile Software Development)
IT
Innovation Management Skills
Specializations
Specializations during 5th and 6th Semester:
Senior Web Development
Senior App Development
Usability Enginering
Artificial Intelligence
Data Warehouse
Mobile Management and Techniques
Digital Management and Consulting
Business Management
Study Abroad
In the 4th semester of the full-time option
Practice
Intern domestically or internationally, practical projects, business games, labs, excursions
Language
English
Begin of studies
Beginning of October
Accreditation
Central Evaluation and Accreditation Agency (ZeVA)
Study at the adesso School of Coding and Software Engineering
A university degree in computer science is far too theoretical for you? You are planning to become a programmer, or rather a coder or software developer to transform bits & bytes into the digital innovations of tomorrow? Then a Bachelor's degree at the adesso School of Coding and Software Engineering is exactly the right thing for you.
Are you wondering how companies develop and test new digital solutions? Which models, methods and tools are used? Which programming and markup languages are currently in demand? Do you want to know how a digital solution becomes a brand?
Are you curious to know where artificial intelligence (AI) is heading, what will be possible in the future? Are you asking yourself how apps are developed?
What exactly leads to intuitively operable apps that run on all systems and devices? iOS Developer, how does that sound? After all, you don't just want to study theory, but develop and market your first own app right away!
Your Coding and Software Engineering degree at the adesso School of Coding and Software Engineering not only gives developers like you answers to your questions, but also provides you with the knowledge and skills you need to launch the next generation of new digital solutions.
Are you interested in a Bachelor degree with a future? Join us at the adesso School of Coding and Software Engineering and make code your alphabet – your second mother tongue.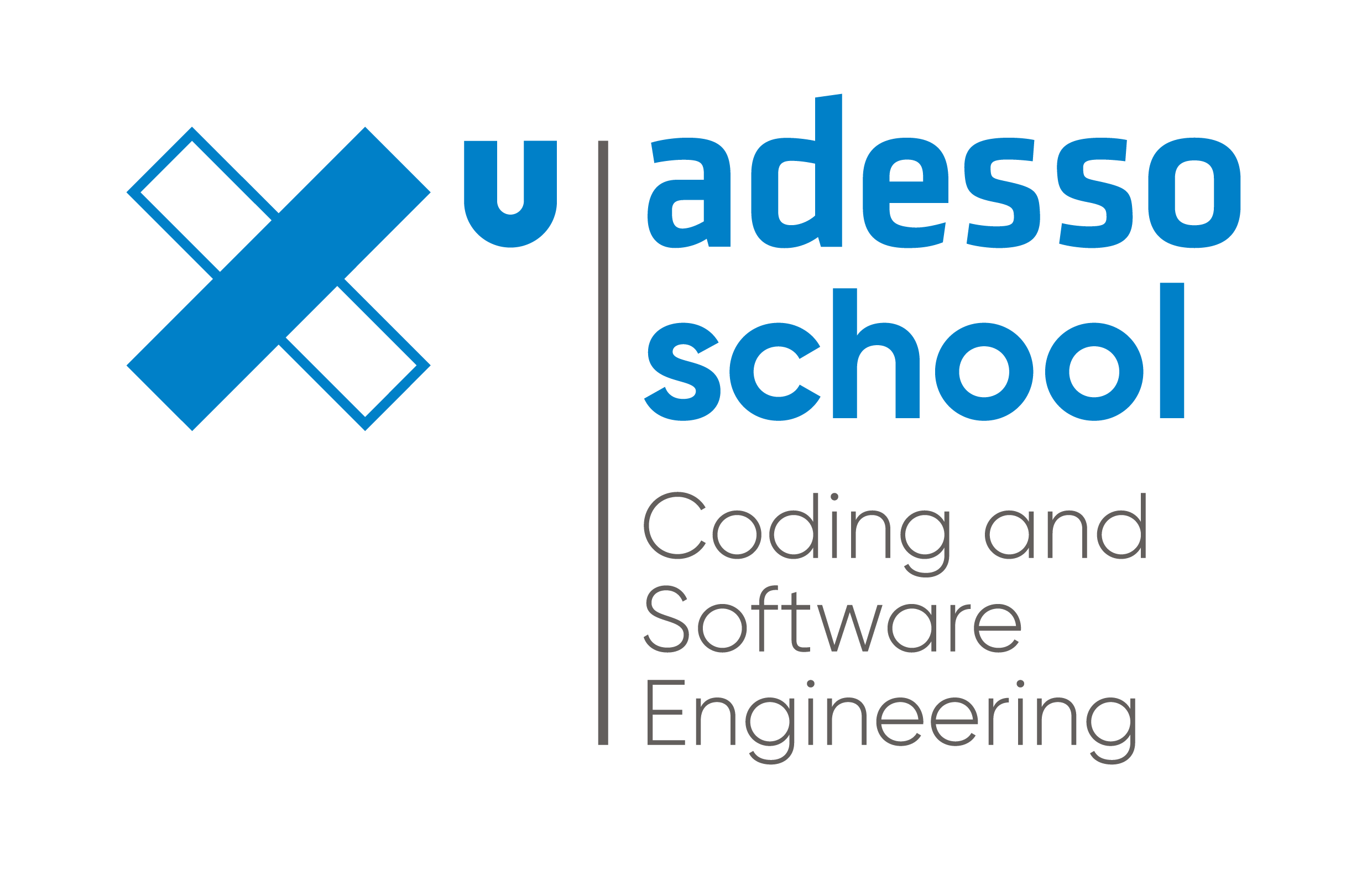 adesso School of Coding and Software Engineering
The adesso School of Coding and Software Engineering was born to educate the coding experts of the future. In collaboration with the XU Exponential University this curriculum offers students a chance to learn in interactive class-rooms, group projects and also to apply their knowledge in a practical context.
Overview Study Plan
Let's go – your first semesters
In your first semesters of study, you will deal in detail with the most important programming and markup languages. These include HTML, CSS, Java, Java Script and Switft. You will learn methods and techniques of agile software project management and how to plan and implement coding and software engineering projects.
Deep involvement means for you: in practice. You take part in a Coding Bootcamp in the first semester of your studies and write code. The title of the module is program: Code Red – Coding in Action.
After three semesters, you will already have the core coding skills and can refer to yourself as a . Junior Developer Whether a Junior Web Developer or a Junior App Developer – your expertise is already in demand on the market.
Digital communication and innovation management are another focus of your first semester, You will learn how to effectively and efficiently use modern methods of digital communication and collaboration. You will work with innovation methods and techniques, including agile development, prototyping and rapid prototyping. You will develop and test the latest digital methods and techniques in a playful way and acquire a high level of digital competence.
At the adesso School of Coding and Software Engineering we believe that the best way to learn is to try and do it yourself. Thus, individual projects, group work and interactive teaching are high on the curriculum. With adesso SE as our partner we always work on the most current and relevant topics and technologies.
As full-time student at the adesso School of Coding and Software Engineering, you will study at one of our international partner universities in the fourth semester. You have the choice at which of our partner universities you would like to spend your semester abroad.
Final spurt – your last semesters
You will deepen your acquired digital skills and will select at least two elective subjects. If you want to know more, you may also choose other subjects.
And to finish your studies in Coding and Software Engineering – your Bachelor Thesis
In your last semester, you will complete your studies by writing a bachelor thesis. In your bachelor thesis, you will address concrete and practical questions in the digital domain. You can work on your thesis in cooperation with businesses like our partner adesso SE, whether it be large corporations or start-ups.
Your Bachelor's degree in Coding and Software Engineering. Your future. Your decision.
This also applies to your elective subjects. You decide which specialization suits you best. When making your choice, be sure to consider the experience you have gained from jobs, internships and projects and the demands that the job market places on you.
Senior Web Development
Become a Senior Developer and leave the junior days behind you. In practical sessions, you have learned how to build attractive portfolio sites and interactive sites that inspire your audience in terms of both content and design, where user experience is a top priority.
Senior App Development
Become a Senior App Developer for gaming apps. You know your way around game concepts and, more importantly, game development. Create and code your own gaming app. If you consider the needs and wants of your users, you will be well on your way to selling your first app.
Usability Engineering
Become an expert for Usability Engineering. You know when formats like 2D, 3D or animation are used and how appealing images are created. You know about the importance of usability and user experience. As part of a project, you will test various dialogs in Human-Machine-Interaction and develop digital solutions according to your set focus.
Artificial Intelligence
Become an expert in artificial intelligence and become the interface between development and direct application. You know how to use methods, techniques and algorithms of artificial intelligence and can judge their applications. Whether it be search engines, the analysis and prognosis of course developments, in writing, image and speech recognition, games, animations, simulations or knowledge-based systems (e.g. IBM Watson), you know your way around.
Data Warehouse
Become an expert in the field of Data Warehouse. Big data and smart data are equally your topics of interest. You know how data warehouses are created, so you can securely store data, process it and swiftly evaluate it. You are well versed in Data Architecture, Data Collection, Data Organization, Data Mining and Reporting.
Mobile Management and Techniques
Become an expert for mobile devices. You are familiar with the concept and technologies of smartphones, tablets and other mobile devices that can be used to access data and information. You know exactly what wireless communication is about and what it takes to make data secure.
Digital Management and Consulting
Become a consultant for digital business processes and systems and become the central interface between technology and management. You have both business knowledge and consulting skills that enable you to successfully advise a corporation on digital processes and systems (e.g. ERP systems).
Business Management
Become an expert in business management and effectively utilize your management skills to bring a company to a new level or to successfully launch your own start-up. As part of a project, you will deal with select issues from HR management and organizational development. In addition, you will acquire the most important fundamentals in marketing and improve your budgeting and pricing skills.
Hello, future! You successfully completed your Bachelor in Coding and Software Engineering, now what?
Depending on which specialization you have chosen, you can take off in the following areas, for example:
Coding/Software Engineering (Software Developer/Designer)
Software Project Management
IT Application Consulting
IT Coordination and Organization
IT Quality Assurance
IT Consulting
The know-how you have acquired during your studies opens up a wide range of job prospects with the Bachelor's degree in Coding and Software Engineering. As an expert, you have a wide range of coding and software engineering skills – from analysis, planning, development and design to testing and implementing a digital solution.
The number of well-trained developers and consultants required by companies of all sizes and industries is extremely high and growing. This also applies to technology companies that develop digital solutions as well as to enterprises that are using them.
Would you rather do your own thing and become an entrepreneur? Our professors and the team at our Career Service Center will be happy to support you. If you prefer to keep studying,
a Master's program or a degree Our professors and the team at our Career Service Center are happy to support you.
And if you prefer to continue your studies after your bachelor's degree, you can add a master's degree or complement your skills with a completely different field of study.
StudyBeyond Concept
Our StudyBeyond concept allows you to combine your studies with your job. You're going to be studying practice-oriented at the university while being able to work at least one working day a week. We do support you in making a living and moreover, give you the opportunity to immediately apply the knowledge you have acquired during your studies. On the days you spend studying, you will take part in exciting coaching sessions, guest lectures and webinars. You will be taught by professors and digital founders who will pass on their practical knowledge, expertise, and industry experience to you. This gives you the opportunity to benefit from our partner network and build your own network of industry professionals, which will make it easier for you to start your career.
Full-Time Study
Application from the EU
Full-Time Study
Application from non-EU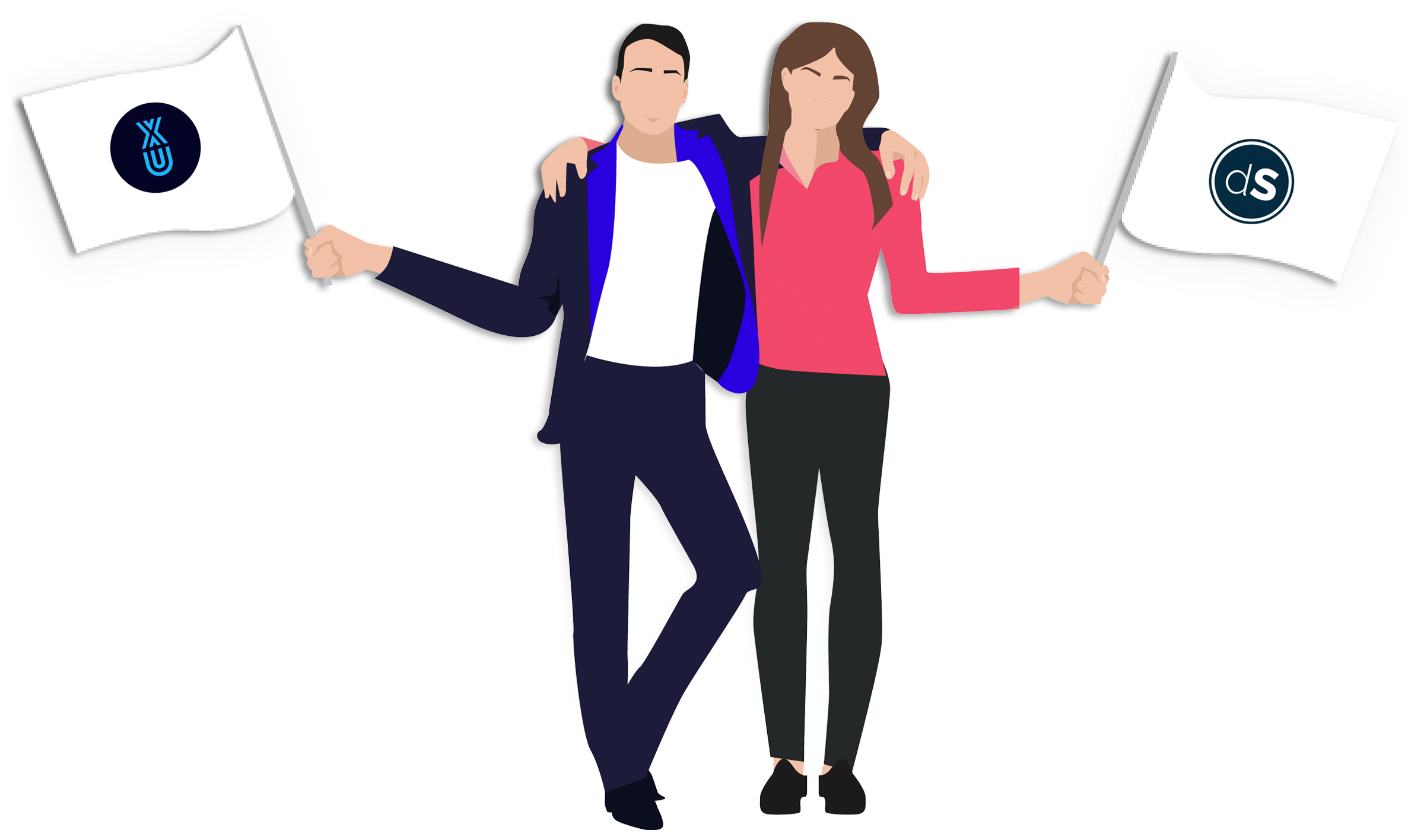 Studying our Bachelor in Coding and Software Engineering means studying for the jobs of the future.
You're in?
This way to your future.
You need more info?
Then just let us know.
You want get a look behind the scenes?
Then check out our webinars.