XU Campus – Studying and living in the state capital Potsdam
Insider tip: Study in Potsdam! Between the history, culture, design, and forward-thinking digital majors, XU Exponential University of Applied Sciences campus provides the perfect environment for individual learning and collaborative project work. For a quiet minute and some fresh air, we then head to the Griebnitzsee lake, which is within walking distance. Does that sound perfect to you?
Depending on availability, you can also rent your own apartment in the Potsdam-Babelsberg apartments close to the campus. The best thing about it: in the morning it is not far to class and in the evening you are almost as fast in Berlin as in the city center of Potsdam.
Germany's tech center
As a business location, Potsdam is popular for industries such as software and IT, life science, services, film and media, tourism and health care.

Nearby Berlin ranks high on direct investment magazine FDI Intelligence's list of Europe's top tech cities, coming in second behind London in the "Start-Up Environment" category.
The capital has become particularly strong in recent years in the deep-tech areas of artificial intelligence, blockchain, IT security and the Internet of Things. Statistics confirm Berlin's development as a top location for the German tech industry:
Living and studying in Potsdam/Berlin
Perfect transport connections
You want to drive from Berlin to Potsdam? No problem, you can reach the campus via S-Bahn or regional train within 30 minutes. For a quick connection, the train stations Griebnitzsee and Medienstadt Babelsberg are at your disposal. Students can also use the semester ticket for public transportation.
Culture & Leisure
Study in Potsdam – between castles and parks! In your free time you can choose from a variety of different offers Potsdam is also known as the city of parks and lakes, so there is plenty of room for activities, especially in the summer months.
Technology hub
Potsdam is a major technology location in Germany, known for its IT, media and science companies, startup scene and high quality of life. It provides support through incubators and accelerators.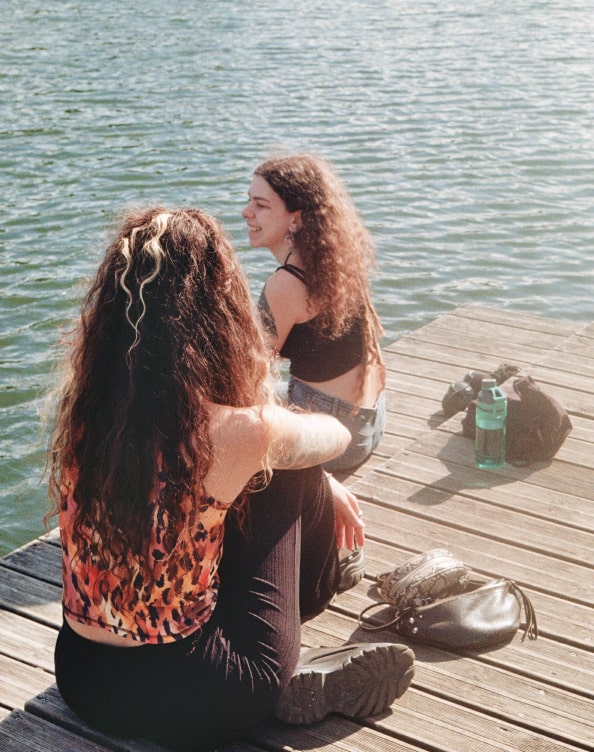 Leisure in Potsdam
As a UNESCO World Heritage City, Potsdam offers a variety of sights. In addition to Prussian castles, parks and gardens, you can also visit concerts, theaters, cinemas and museums with your fellow students. The surrounding countryside invites to sporting activities in and on the water, to relaxing bicycle tours and extensive picnics in the countryside. Within a 10-minute walk from campus, you can rent canoes and then end the evening in the beer garden.
Castles, Parks & Gardens: Postsdam is a UNESCO World Heritage City
Hollywood on Campus: Studying on the grounds of Europe's oldest film studio
University City: Experience events and leisure time with other students


Architecture, design and state-of-the-art equipment
The combination of architecture, design and state-of-the-art equipment at our university in Potsdam provides a unique learning environment that creates space for interaction and flexible teaching outside the lecture hall as well as project-based digital and applied learning, active experimentation, prototyping and innovation.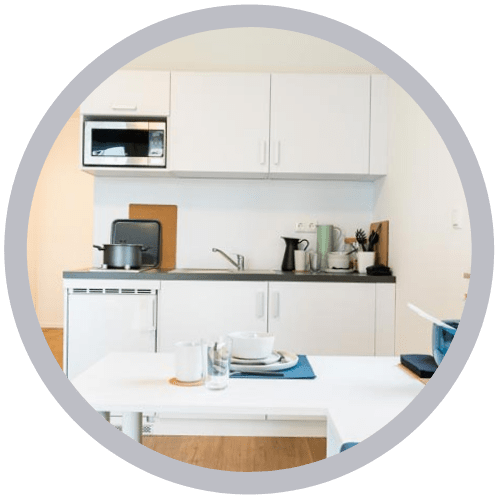 Impressions of the Postsdam campus
The XU Exponential University Campus on the grounds of the MediaTech Hub Potsdam.
Impressions of the XU Exponential University campus.
Register now for our Open Campus & exchange ideas with students and other interested people.