Welcome to Climathon in Potsdam
In 2022 the XU Exponential University of Applied Sciences was honored to host the 2022 Climathon at our modern campus in Potsdam. Climathon is a city-based program, created by EIT Climate-KIC, that offers a clear pathway to action and interaction – an opportunity for cities and citizens to co-create local ideas to shared climate challenges.
At the core of the program was an Ideathon where all participants team-up and co-create ideas that address our local climate challenge. The top 3-performing teams were awarded by our distinguished Jury. The event will be held yearly at our campus.
You as Speaker, Partner or Sponsor
The Climathon is a fantastic opportunity to extend your network of like-minded people!
Meet with progressive employers who aim to tackle climate change and get inspiration and support for starting your entrepreneurial career.
Our first Climathon edition in 2022 was kindly supported by: Vattenfall, Leef Blattwerk and Piabo GmbH.
You want to cooperate with us? Contact us!
Previous partners include: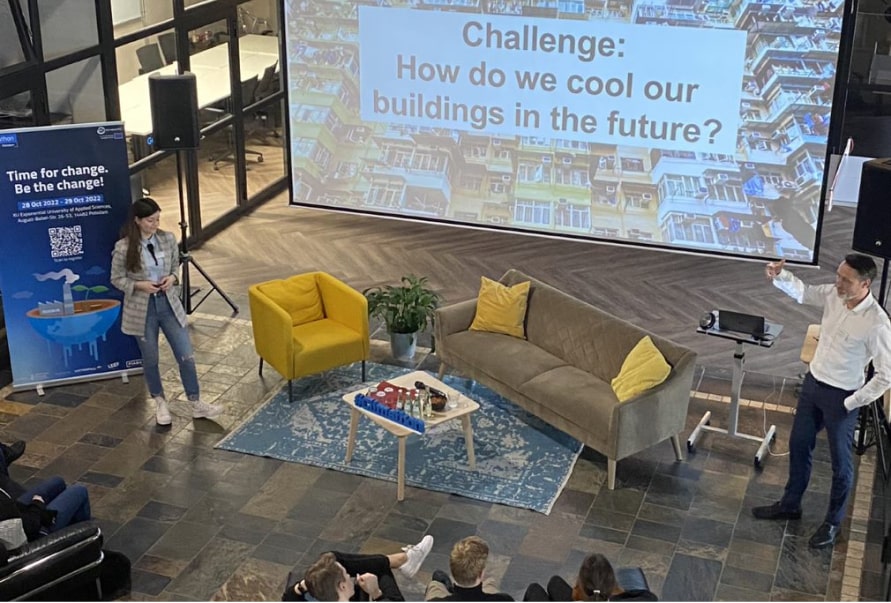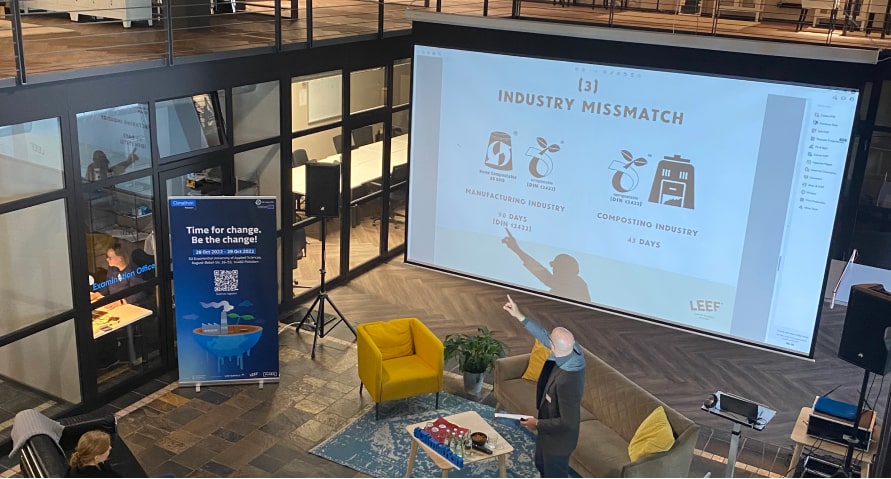 Dr. Christian Wulff and Tatjana Minulla, Vattenfall
Claudio Vietta, Leef Blattwerk GmbH
Let´s Raise Awareness!
By 2050, more than 2/3 of the world´s population will live in cities. Our cities must be carbon neutral by 2030, and their citizens are a powerful driving force for archiving that goal.

To raise awareness of and actively support sustainable issues, the XU Exponential University has made it its mission to consistently implement the principle of sustainability in all areas such as research, teaching, and administration. An important part of this process is our active participation in the Climathon. In doing so, we are investing not only in the future of our students, but also in that of the city of Potsdam.
Climathon 2023 is a full-day event dedicated to addressing the urgent challenges posed by climate change. It brings together individuals from various sectors to collaborate, innovate, and devise solutions to combat the climate crisis. With representatives from the industry, stakeholders, NGOs, and policy-makers in attendance, Climathon 2023 offers a unique platform for networking, knowledge sharing, and meaningful discussions.
Here's what you can expect at our Ideathon 2023:
Project Briefing: On the day of the event, all participating students will receive a comprehensive project brief, outlining the specific challenge they will be working on. This brief will serve as a foundation for their innovative problem-solving.
Group Work: Participants will be divided into groups, fostering teamwork and collaboration. Together, they will brainstorm ideas, conduct research, and develop sustainable solutions to the challenge presented in the project brief.
Outcome Presentations: In the afternoon
Date: October 19th, 2023
Time: 09:00 – 17:00 h, Venue: XU Exponential University of Applied Sciences, August-Bebel-Str. 26-53, 14482 Potsdam
Developing an in-depth understanding of the climate challenges faced by your city.
Collaborating with experts to ideate and solve local challenges.
Meeting a diverse community of like-minded changemakers.
Empowering and showcasing your local community on a global scale.
Playing an active role in the global climate change movement.
Expanding your network and exploring exciting entrepreneurial and job opportunities.
Connecting with progressive employers in the green-tech industry.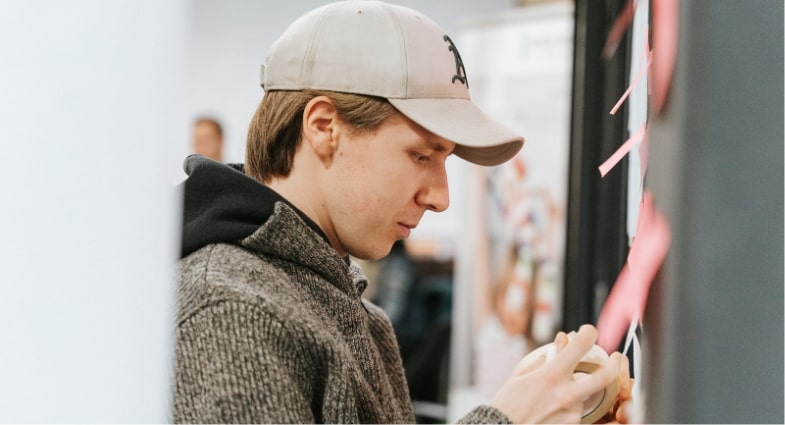 Global Collaboration
Integration into a large global community of policymakers, entrepreneurs, scientists, and participants through effective collaboration.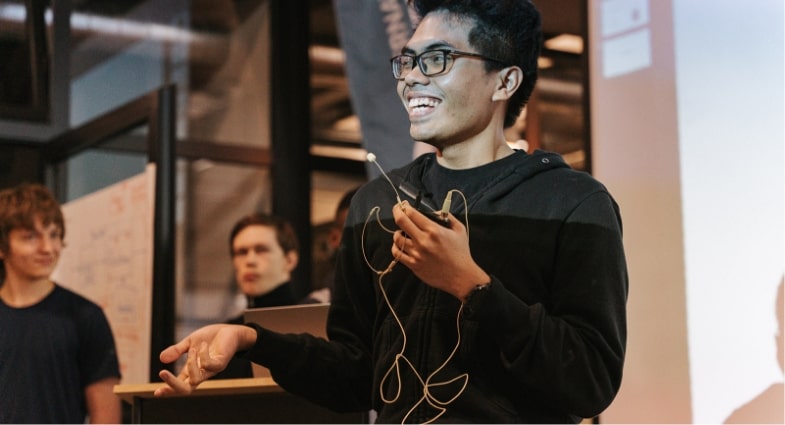 Innovative Concepts
Access to fresh and innovative concepts from students that aim to solve concrete problems faced by your organization.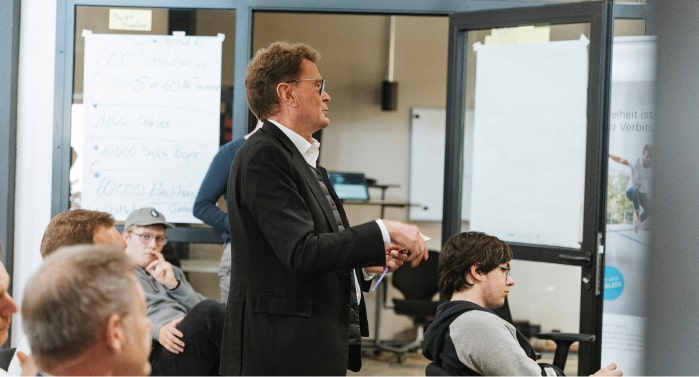 Academic Networking
Interact with a highly qualified academic community and explore opportunities for R&D collaboration, while promoting your brand to a network of 200+ local organizers and 6,500+ changemakers.
The Climathon Project Team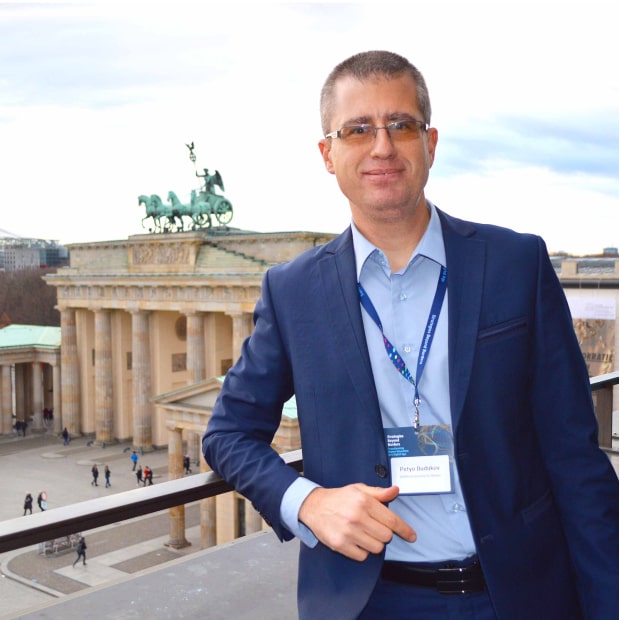 Prof. Dr. Petyo Budakov 
Project Lead and Professor Digital Marketing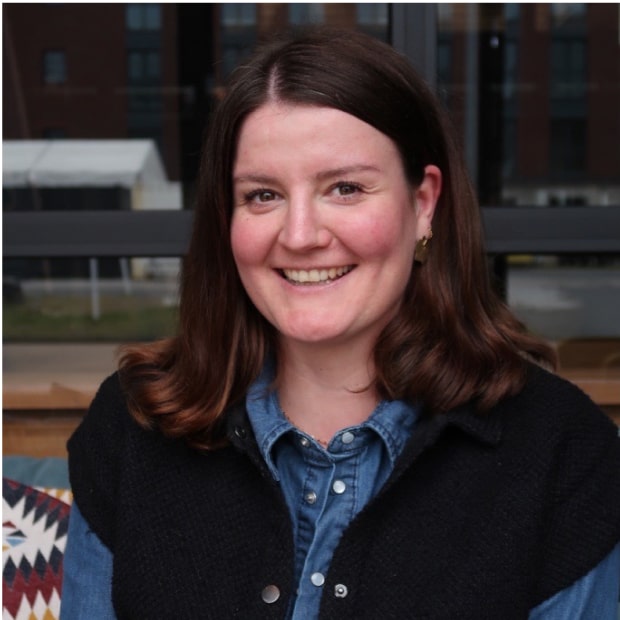 Josefine Kaul
Project Manager of University Leadership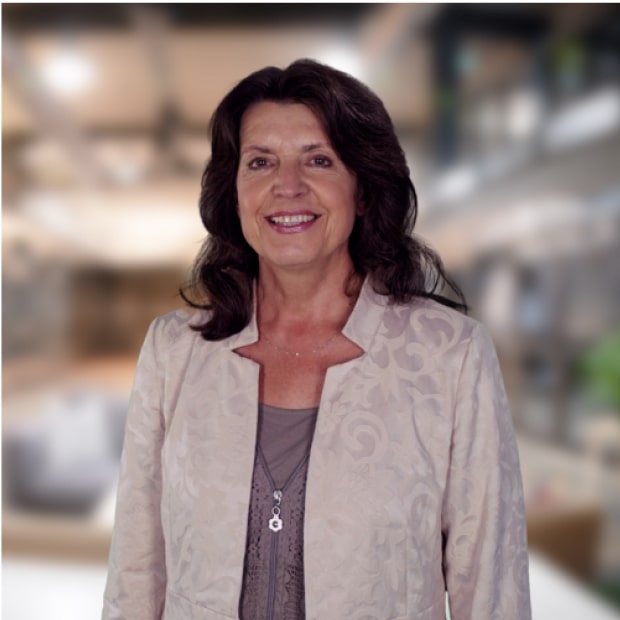 Dr. Beate Wilhelm
Managing Director and Chancellor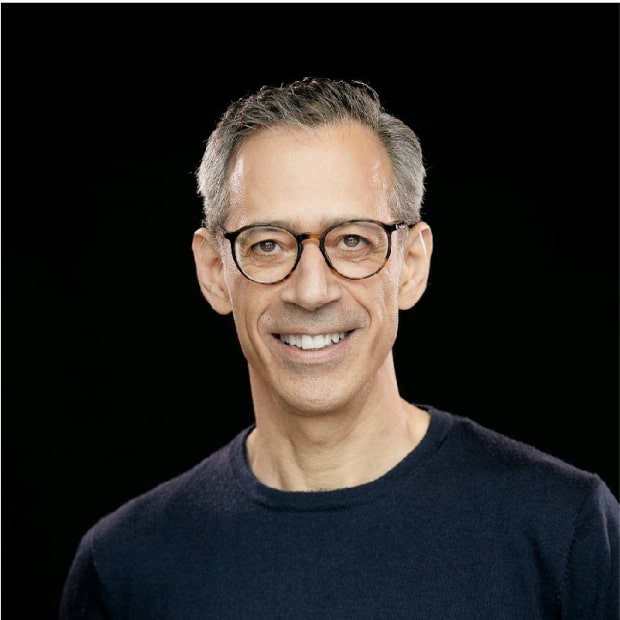 Prof. Dr. Filipe De Castro Soeiro
President and Professor DTM and Industry 4.0